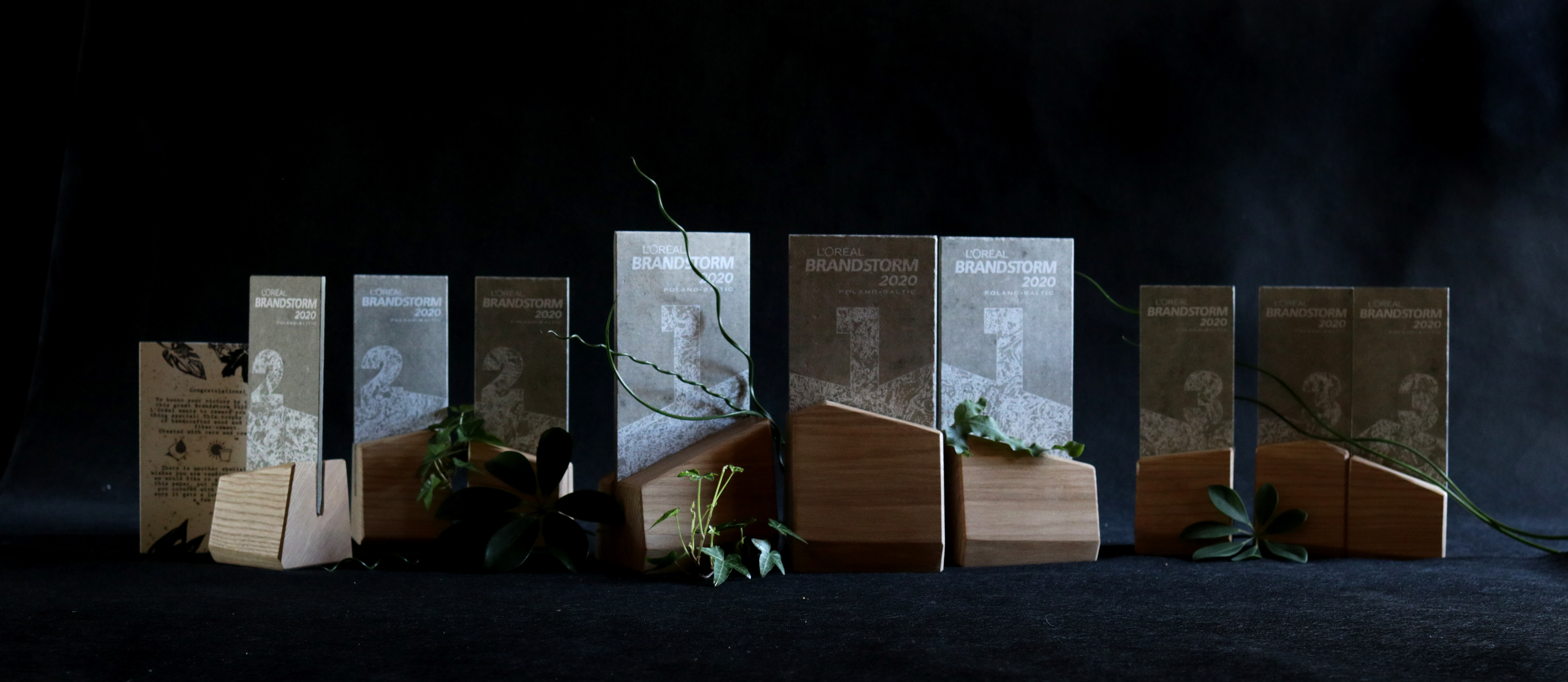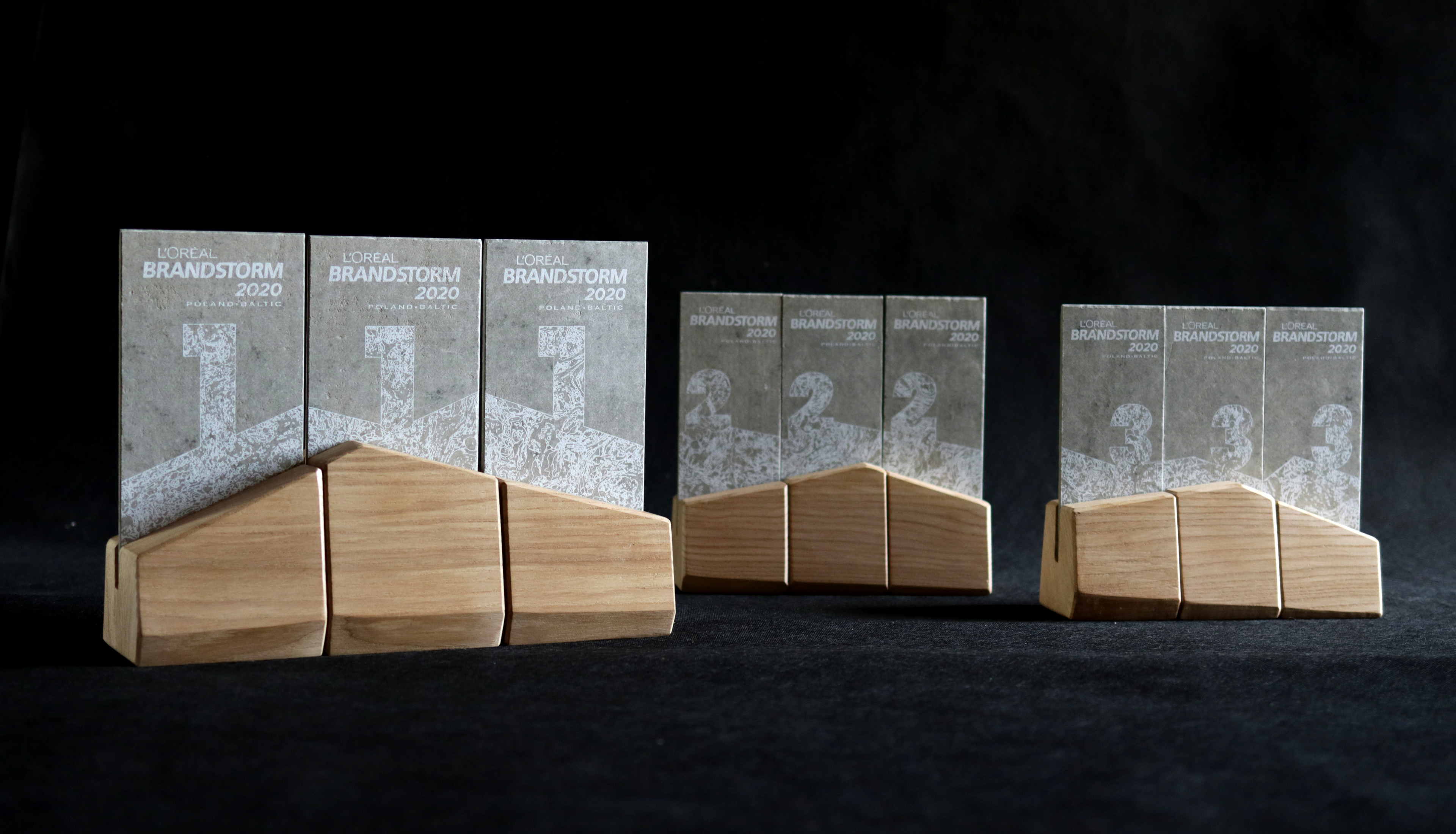 Statuetki dla konkursu LOréal Brandstorm 2020 powstały z zamiłowania do ekologii i minimalistycznych, ale silnych w wyrazie form. Tworzą one całość, kojarząc się z górskim krajobrazem. Stworzenie kompozycji z trzech miejsc akcentuje współpracę pojedynczych członków grup, które zajęły dane miejsca. Bez jednego z nich nie byłoby całości - innowacyjnej idei. Elegancja i ekologia - statuetki są przekazem wartości, jakie akcentuje Brandstorm 2020. Delikatny, biały zadruk i linia obrysowuje płytki z odzyskanego fibrocementu, który wieńczy drewniane, ręcznie obrobione podstawy, kontrastujące barwą z przecinającymi je szarymi płaszczyznami. Projekt stworzony w czasach pandemii posiada również wartość dodaną: niewielkie statuetki są łatwe w
 wysyłce, a zabezpieczone w przesyłce biodegradowalnymi materiałami są od konceptu aż po doręczenie w pełni przyjazne środowisku.

The trophies for the LOréal Brandstorm 2020 competition were created out of passion for ecology and minimalistic, but strong in expression forms. They match with one another, shaping a reminiscence of a mountain landscape. The composition made out of three prizes emphasizes the cooperation of individual group members. Without one of them there would be no whole, which is an innovative idea. Elegance and ecology - the statuettes visualise the values ​​that Brandstorm 2020 emphasizes. The delicate, white print outlines tiles made from reused fibrocement, which is crowning wooden, hand-made bases, contrasting in color with gray planes crossing them. The project created during the pandemic times also has added value: secured with biodegradable materials, small trophies are easy to ship. From the concept phase to delivery: environmentally friendly.